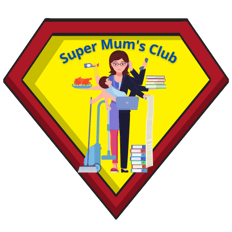 We are a community of strong, supportive and talented mums who come together to learn, grow and thrive. Join us today and unlock your full potential!
We are a community of empowered mums who come together to support each other and grow together. Our mission is to provide opportunities for personal development and overall wellbeing.
The mission of this club is to empower mums and organize various activities and talent workshops for the personal development as well as the overall wellbeing of mums.
On embracing motherhood, all women make quite a lot of sacrifices for their children as well as their family, like giving up their career or putting aside their passions and they tend to stop taking care of their own health and well-being. Within years of giving birth, they start losing their confidence and get tied up in the vicious circle of household chores, work, and family. Research suggests that over 70% of mums in the U.K experience mental ill health.
So, through Super Mum's club, I aim to organise activities where mums can just break out, have fun, get fit as well as make new friends and become more confident and independent thinkers. I would like to enable a unique collaboration of skilled-mums and pursuing-mums thereby creating a fun eco-system where mums can share their talents as well as learn new skills. I wish to create happy mums, as I strongly believe that only happy and content mums can create happy families thereby creating a happy community. In short, I want to promote guilt-free self-care to mums.
Hema Kala - Founder - Super Mum's Club
Here to help mums embrace their passions.
Get inspired by successful Mums and learn from they journey. Get tips and advice to draw your path to success. Enhance and improve your skillset and build confidence.
Mingle with like-minded mums and get support.
EMPOWER YOURSELF
Discover your hidden talents and strengths. Learn the skills you always wanted to. Enjoy and have fun pursuing your hobbies. Confidently showcase your talents without being judged.
DISCOVER YOUR PASSIONS
Share your success story to motivate mums. Run hobby workshops to guide mums. Market your skills and your business. Collaborate and work with other mums and expand your network.
SHOWCASE YOUR TALENT
Mums need to make self-care their top priority. Aim is to organize various self-care workshops designed to help mums prioritize their own wellbeing by covering topics such as mindfulness, stress and time management, fitness, health and Nutrition.
To build a network of Mum-preneurs, enabling mums to build their business by sharing their skills as well as promoting their offerings.
Personal Development Workshops
To push mums back to work or setup their own business various skills like CV building, Confidence building, computing, social media and digital marketing need to be brushed, right?
Art therapy is a fun and creative way for mums to express themselves and relieve stress. No artistic experience necessary!
The most popular activity amongst mums where you can just break free and forget the stress of routine chores. Aim is to organize workshops of Bollywood dance, Bhangra, Garba, Kathak, Bharatnatyam.
Fitness classes are a great way for mums to stay active and healthy. Aim is to offer a variety of classes including yoga, pilates, Zumba, aerobics and strength training.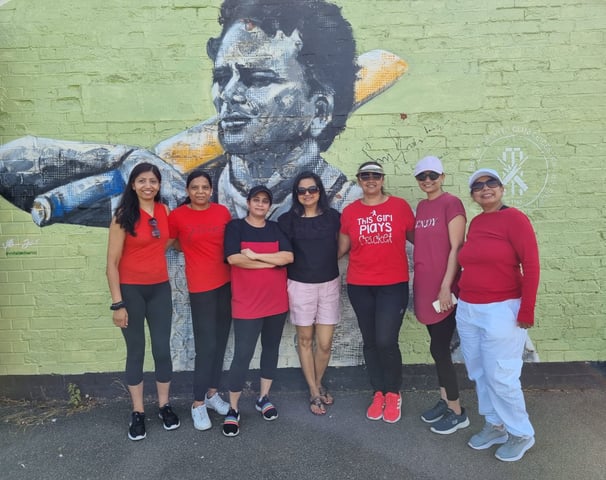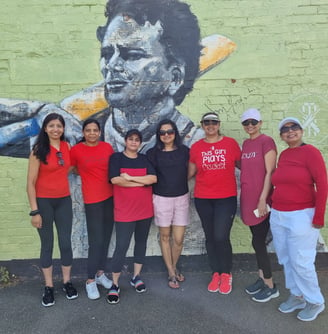 After child birth, most mums have to give up their passion in sports and then it gets difficult to jump back in any kind of team sports. Aim is to create special mum teams and restart the fire of gaming.
Hobbies are proven to be very effective in improving mental health, making new friends and most importantly learning new skills. Aim is to try and organise various hobby classes for skills like Baking, Jewellery Making, Beauty and Make-up, Photography, Creative Writing, Music, Floral preparations, craft and art, cooking, Drama, Singing, Dance, Mendi design, Hair dressing, etc
Hi , I'm a mother of two awesome kids and an IT Consultant by profession.
I conceived the idea of Super Mum's Club in 2012 when I was pregnant with my second child. It was when I inspired another mum who was struggling to find a flexible job to take up Jewelry Making, I realised that there would be so many Mums who have the skills to convert their passions into successful businesses whilst taking care of their kids however lack the confidence or simply don't know where to start. That's when I decided to create a platform where mums could learn various skills through workshops, get inspired from successful mums as well as be able to market their business. So whilst on maternity leave, I learned WordPress and developed a basic website but being a mum took its toll! I couldn't cope with two kids, housework and an IT job and procrastination led me to gave up on my Project.
But back in 2019, I realised I still had to do this. I couldn't give up so easily! So I restarted , this time with better planning, an awesome network for mums and a lot of determination! But covid struck and further hindered my progress on my vision.
Then, in 2022, I restarted my work to make my vision a reality, but I fell ill and had to undergo surgery. But now in 2023, I have become determined to work this out on my own as I don't want to regret that I didn't try!

Like every mum I have the responsibility of my family, my house, my job, cooking, cleaning, school work, etc and somehow amongst all that work I forgot to take care of myself, my health and my wellbeing. I forgot what I love to do, what I want to do, what I want to learn. My life just revolved around my kids. And life just felt like a task that needs to be completed and not a journey to be enjoyed.

But then I discovered that when I spare a couple of hours during the week taking care of myself, just being myself and doing the things I love, I felt happy, I felt more energetic and active. I felt content that finally I did something for myself. 2 things that make me happy -dance and serving the community.
Mums should never feel guilty of taking breaks for their own wellbeing, because at the end of the day if you are not a happy mum you won't' be able to keep your family happy nor will you be able to achieve your full potential. And most of the time our family would never stop us from taking breaks, it's the mums themselves who get all tied up with responsibilities and resist taking breaks from their routine.
So through Super Mums club I aim to organise activities where mums can just break out, have fun as well as make new friends. Become more confident and able to become independent thinkers. Where mums can share their talents and on the other hand mums can learn something new too.

So here I am, trying to give a headstart to my mission in Leicester! Will you be a part of this Club?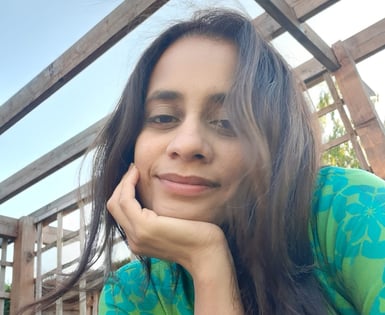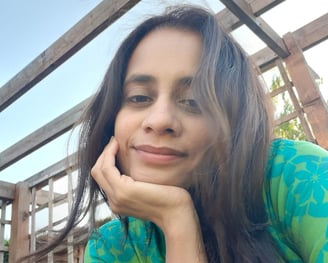 I would love to hear from you! If you want more information or would like to collaborate for any event or workshops then send me a message and I will get back to you as soon as possible.